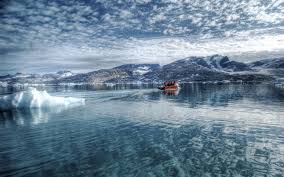 Cruising The Weddell Sea
While cruising the Weddell Sea, this tiny island in the Weddell Sea played a role in one of seafaring history's most legendary exploits. When the brave crew of the Endurance, led by intrepid explorer Sir Ernest Shackleton, was trapped in the ice during a 1914 polar expedition, they took refuge on this island until help arrived. The Island we're referring to is South Georgia where Shackelton is buried; however, what some miss is that the Intrepid crew had a first stop in it was on Elephant Island.
The sea, which was named after King George IV in 1823, was renamed Weddell Sea in 1900 in honour of James Weddell who reached a record 532 miles south of the Antarctic Circle.
A journey to Antarctica while on the Weddell Sea will surely result in seeing Killer Whales, Humpback Whales, Weddell Seals, and Leopard Seals. A few expeditions to consider as possibilities for expeditions to look into are: