Expert Planning. Award Winning Service. Unbeatable Value
Start Planning your Journey
Take a Look at Our
MOST POPULAR TOURS
Antarctica travel options
2019 Escorted Antarctica Tours
The Arctic Peninsula, which stretches in the direction of South America, is the coldest, driest, most desolate uninhabited continent on Earth. It is visited by only scientists and adventure travelers. Well over 90% of Antarctica is covered with ice and surrounded completely by water. On most 2018 Antarctica cruises, you would depart Ushuaia, Argentina or Punta Arenas, Chile one of three ways:
Small Expedition Ship
Luxury Ship, or...
Fly/Cruise Combination
Some Antarctica expeditions include camping in Antarctica, kayaking in Antarctica, whale watching in Antarctica, and wildlife viewing. If you are cruising from Ushuaia or Punta Arenas, you'll be cruising the Drake Passage or Mar de Hoces (Sea of Hoces), named after Francisco de Hoces who was a Spanish sailor who during the Loaisa Expedition in 1526 was said to precede Sir Francis Drake's expedition by over 50 years. The Drake Passage, which historians in both Argentina and Chile believe should be renamed Mar de Hoces is a 600 mile wide tumultuous body of water lying between Cape Horn and Antarctica. Some consider the voyage to be a rite of passage into Antarctica due predominantly to what is known as The Drake Shake, named after the rough seas caused by the unpredictable weather patterns. The Drake Passage Crossing takes approximately 48 hours and that's if you're traveling through favorable conditions.
Landing Rights are required in order to step foot onto Antarctica... Antarctica Tour operators and cruise lines that offer Antarctica alike must be members of IAATO (International Association Antarctica Tour Operators), companies that are committed in supporting and preserving Antarctica. There are a total of fifty travel companies that are currently IAATO Members that provide 2018 trips to Antarctica.
Traveling to Antarctica can run a pretty penny, actually, tens of thousands of pennies, which is why it's important to know that there is much to be saved when knowing where to look...
Reviews
Anita W.
It was a pleasure working with Brenda Wachs. She provided all the information I needed to book this tour. She was wonderful to work with and when and if I plan to book another tour, I will definitely use your company and Brenda as my travel agent.
Helen R.
Texas
Carol is very professional , pleasant and easy to interact with. She resolved any questions or issues I needed to address. I plan on working with Carol to arrange future trips.
Elena A.
Customer service was quick, pleasant , very helpful, patient and able to provide all answers to questions and requests asked. I had a very easy time dealing with and i would use the same in the future . Great price and very clear explanations re additional concerns. will recommend to friends and relatives.
Judy Z.
I want to thank you for all the work that you put into making our trip just right for us. It was wonderful.
Lim Y
Gabriela has been helpful & very prompt in providing information about Antarctica trip. We are definitely joining the trip, pending the timing.
Maida M.
Brenda was on the ball because she realized I had booked my departure incorrectly and was flying into the wrong airport for the tour. She called me at home and I was able to correct it with the airline at no additional cost to me. I was very thankful !
Maurice B.
Burt was very helpful and responded quickly. He had the answers to my questions. He was very professional and did a great job.
Trupti S
Over all we are very pleased with all the information provided by Alex. The process was very smooth. We are excited about our trip to Europe and hoping we will have enjoyable trip without any issue. based on my experience with your company I do have high expectation for this trip.
Judith K.
Excellent and almost immediate service. Plus saved me more money than I anticipated.
Coni P.
My deepest gratitude for a very good customer service . Will be back with you on our next plans. Thank you
Latest From Our Blog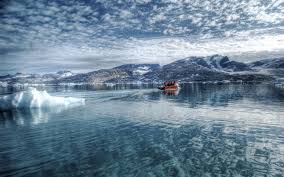 While cruising the Weddell Sea, this tiny island in the Weddell Sea played a role in